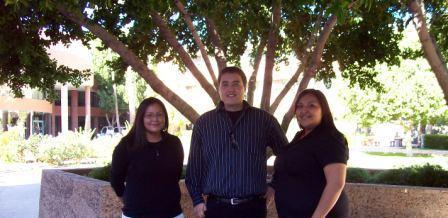 Become a Friend of American Indian Studies at ASU
Please consider making a gift to provide American Indian Studies scholarships for students and resources to fund essential community outreach and educational programs. 
Our goal is to prepare students to make positive and lifelong impacts in the community while drawing on their experience as a university student. We are proud to be celebrating over 10 years of awarding undergraduate degrees in American Indian Studies. We awarded the first B.S. degree in 2001 and now have almost 130 alumni. In spring 2014, we will award the first M.S. degree in American Indian Studies to our inaugural class of graduate students. These students participate in a two-year program and currently select one of two areas of concentration, indigenous rights and social justice or tribal leadership and governance. We aspire to be known as the university offering the most prestigious American Indian Studies degrees in the nation.
You may make a gift online by using the link below for our scholarship fund or general fund, or by check made payable to the ASU Foundation and sent to the address listed below.
American Indian Studies Scholarship Fund 
For questions or additional information, contact our director:
Stephanie J. Fitzgerald, Director and Associate Professor
ASU - American Indian Studies
P.O. Box 874603
Tempe, AZ 85287-4603
Phone: 480-965-3634